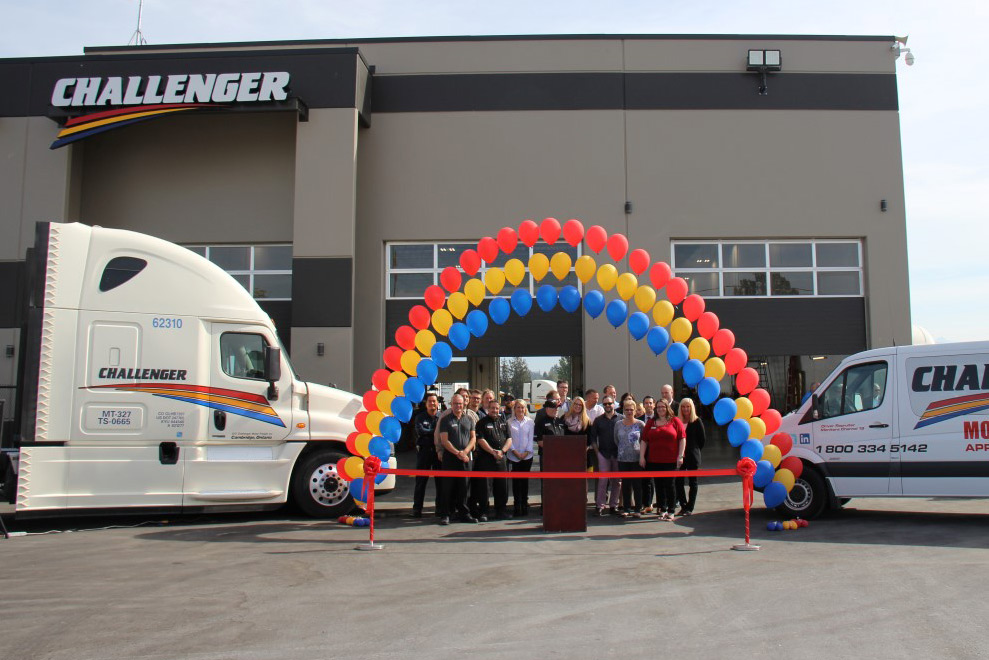 We're thrilled to announce that our Aldergrove Terminal has moved to a brand new location in Abbotsford. Including an amazing view of Mount Baker, this facility offers more to staff, drivers and visitors, being a workplace environment geared for success!
Here's the new address for our BC terminal:

1938 Foy Street
Abbotsford, BC
V2T 6B1
The Abbotsford building project started in August 2015 and was completed in July 2016. Staff moved to the new location over the past month, and have made the transition quite smoothly. The appeal of the brand new facility has certainly kept spirits high, and staff have commented that Challenger's people-first culture has promoted their needs being heard with the new building.
September 16th -17th 2016, was our exciting Grand Opening Event, attended by Challenger's local customers, partners and surrounding dignitaries on the Friday and Challenger employees, plus their friends and families on the Saturday. We were happy to show off our new home to all who attended and were lucky enough to have our Chairman and CEO Dan Einwechter attending, along with the Mayor of Abbotsford, Henry Braun. Both shared kind words before officially cutting the ribbon.  To follow was an open house and barbeque.
We are thrilled at our new location, and appreciate the hard work the entire BC team made, going above and beyond in helping this terminal transition from Aldergrove to Abbotsford. From our driving fleet, to the office and shop it was a total team effort, and an amazing success! Thank you!