Online Login
MAINTENANCE NOTICE
Please note that our tracking portal will be offline for an extended maintenance period between Saturday, November 24th starting at approximately 7PM EST through to Sunday, November 25th ending at approximately 7AM EST.
At Challenger, we offer a range of online services for our valued customers and carrier partners. Create an account with one of our Online Tracking Systems and enjoy the benefits:  track shipment locations, temperature data, warehousing status and more through our variety of Tracking Portals below.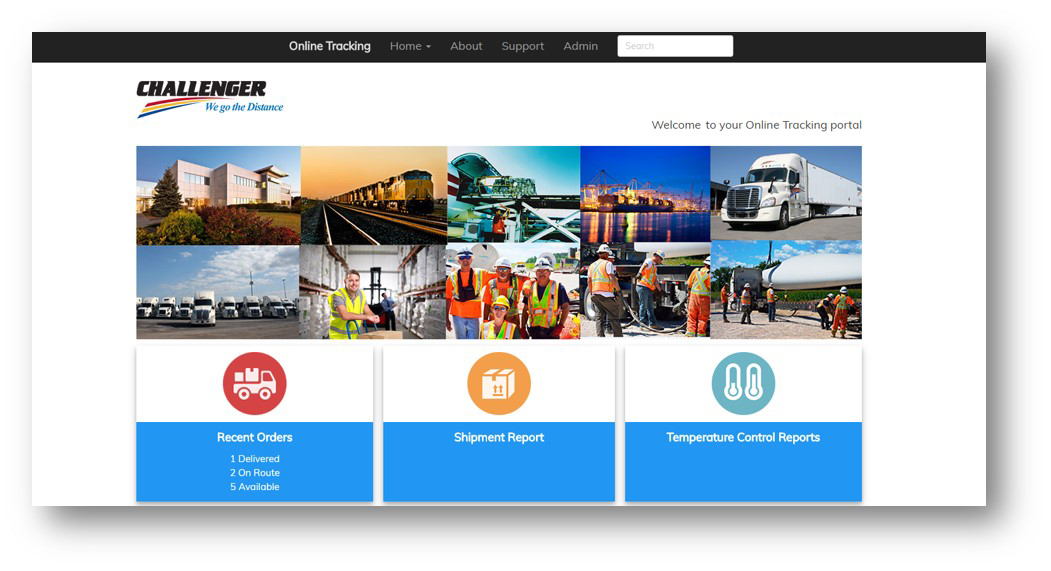 Track a Shipment with our Online Tracking Portal:
Customers can track shipments through our state-of-the-art Online Tracking Portal. Our satellite tracking technology gives you current data of your freight's transportation status. Temperature data is also available for our Pharma and Climate customers.
Warehouse Portal:
Track the status of your warehoused goods.
Carrier Partner Portal: