Online Login
At Challenger, we offer a range of online services for our valued customers and carrier partners. Create an account with one of our Online Tracking Systems and enjoy the benefits:  track shipment locations, temperature data, warehousing status and more through our variety of Tracking Portals below.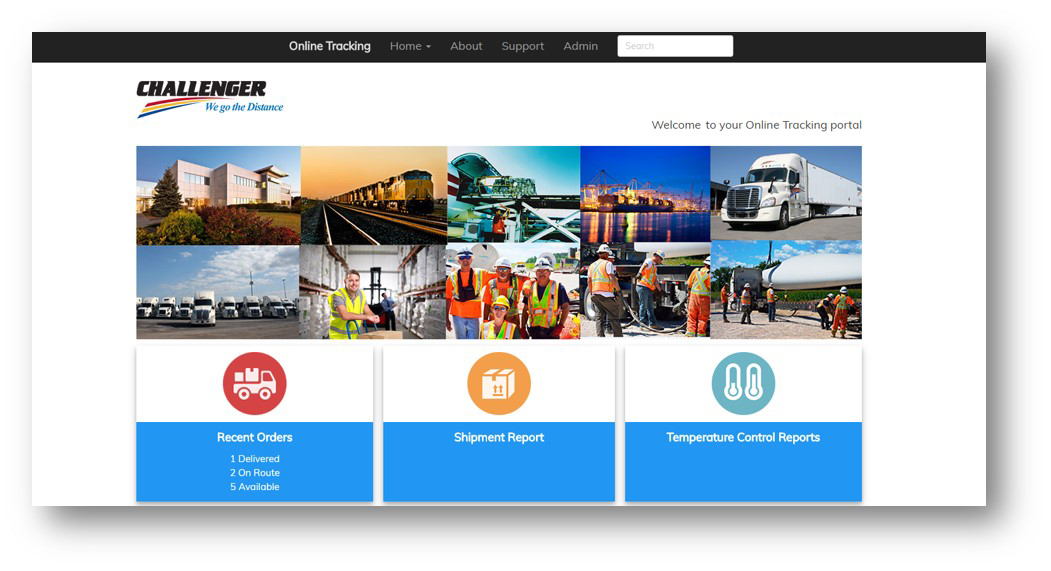 Track a Shipment with our NEW Online Tracking Portal:
Customers can track shipments through our state-of-the-art Online Tracking Portal. Our satellite tracking technology gives you current data of your freight's transportation status. Temperature data is also available for our Pharma and Climate customers.
Track a Shipment with our 2016 Online Tracking Portal:
This Portal will be active until December 31st, 2017. If you have an account with our 2016 Portal, you can easily migrate it to the New Portal today. Simply Log into the 2016 Portal, click the link at the top of the page to migrate your account, log into the new Portal, validate your information and change your password.
Warehouse Portal:
Track the status of your warehoused goods.
Carrier Partner Portal: