Fleet Maintenance Careers
Join one of North America's largest privately owned transportation and logistics companies.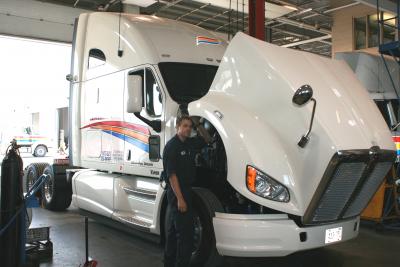 With our 55,000 sq. ft., state-of-the-art maintenance facility in Cambridge, we have what it takes to meet all service needs.
Our focus is on continuous improvement which is only made possible by our motivated and creative team of employees and drivers. Our dynamic maintenance department works to keep our fleet running safely and efficiently 24 hours a day, 7 days a week.
Continuous Improvement
Our Maintenance teams located in Aldergrove, BC, London, ON and Montreal, PQ, are constantly growing. With that comes a solid foundation and variety of knowledge, skills and abilities that we can grow on and develop through consistent and up to date training and leadership.
Our training program encompasses LMS type training from our various vendors and suppliers to keep you up to date on changes happening within the industry.