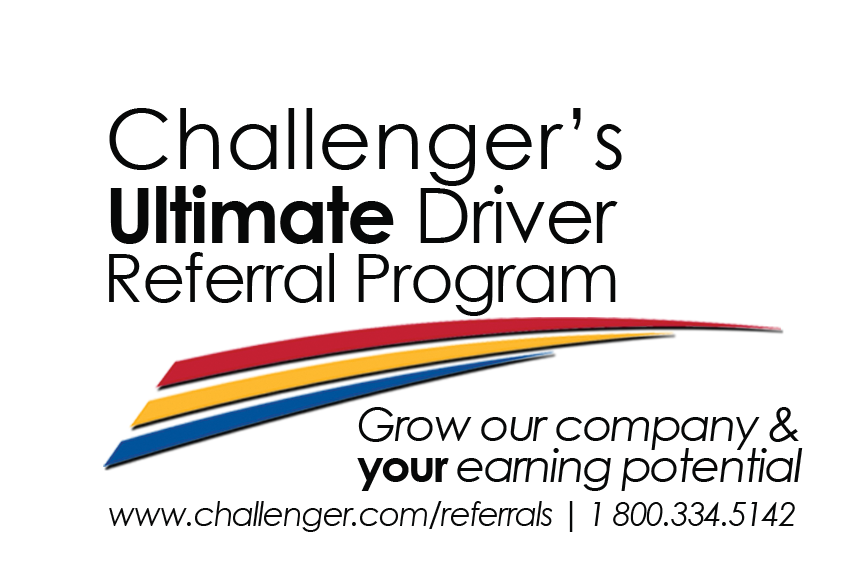 One word, WOW! Challenger has exciting news. We are introducing a new Driver Referral Program that is available to CMF Employees, Drivers and Owner Operators (and Elgin referring Challenger drivers).
Every successful hire includes:
An initial $500
Another S500 after 6 months
Increased pay on mileage
AND a chance to win an all-inclusive vacation for two!
This program does not limit the amount of referrals you can make, so you can double, triple (or more) these amazing rewards, all depending on the amount of drivers you successfully refer!
Start referring using our online form at www.challenger.com/referrals or Challenger referring cards available in each terminal and get rewarded now!
FOR FULL DETAILS VISIT: www.challenger.com/referrals.
For more information contact: recruiting@challenger.com