Four Years and Counting:
Challenger Motor Freight Selected as Top Fleet Employer for 2018 by Trucking HR Canada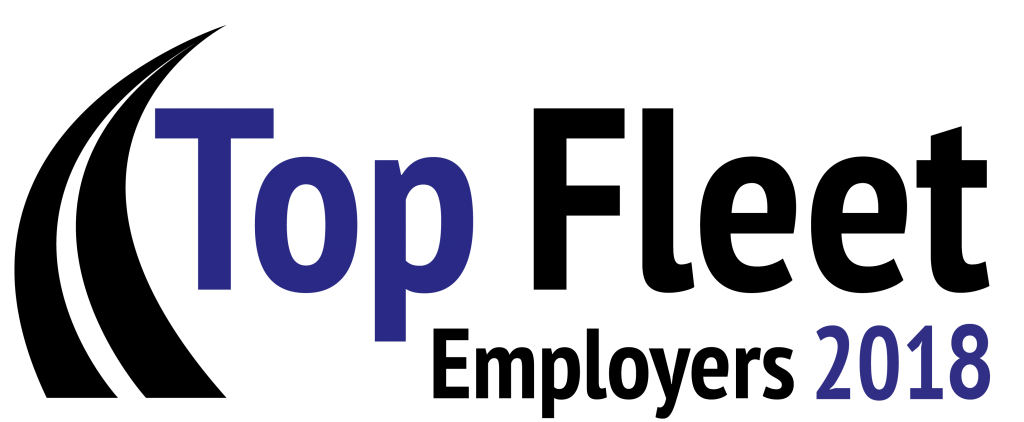 For the last five years, Trucking HR Canada has gone looking for the Top Fleet Employers in Canada; and for four of those five years Challenger Motor Freight has risen to the top.
Top Fleet Employers is a national program, which recognizes the importance of having sound Human Resources (HR) policies and practices in the transportation industry. It recognizes fleets that offer the best workplaces in Canada's trucking industry, as reflected in the broad range of human resources policies and programs that they have in place. In determining recognized fleets, Trucking HR Canada engaged in a proof-based evaluation of each organization's HR policies and practices including recruitment and retention practices, workplace culture, compensation, training and skills development, along with other innovative HR strategies and practices.
Geoff Topping, Vice President, Human Resources explains this recognition as, "a confirmation that our commitment to putting our people first is significant and that it only continues to grow as we boldly take Challenger, as a First Class employer, into the future. Ultimately this recognition belongs to all our employees as each one plays a key part in our journey to be leaders in this exciting and ever changing industry."
Trucking HR Canada will proudly honour, celebrate and recognize the 2018 Top Fleet Employers at its annual Gala Awards Dinner on October 11, 2018 in Toronto.
About Challenger Motor Freight:
Challenger Motor Freight Inc. provides leading full truckload, LTL, intermodal and expedite services, as well as warehousing, logistics, 3pl and 4pl services to customers across North America.  Challenger's mission is to exceed customers' expectations by consistently going the distance and surpassing previous standards of quality and performance with an outstanding team, equipment and service.
About Trucking HR Canada:
Trucking HR Canada is a national partnership-based organization that is dedicated to developing, sharing and promoting the trucking industry's best practices in human resources and training.