Truck Driving Career Advice: Choose a First Class Carrier
Spring is the best time of year to get a new job. There's rebirth in the air, positivity in the streets and a sense of endless possibilities. If you're a professional truck driver looking to turn a new leaf, this spring is an especially good time to check out your options.
You have the power to be picky; you should be driving for a First Class company like Challenger.
A First Class carrier will value you as an integral part of their team and give you First Class treatment, from pay, safety and support, to modern equipment and excellent training.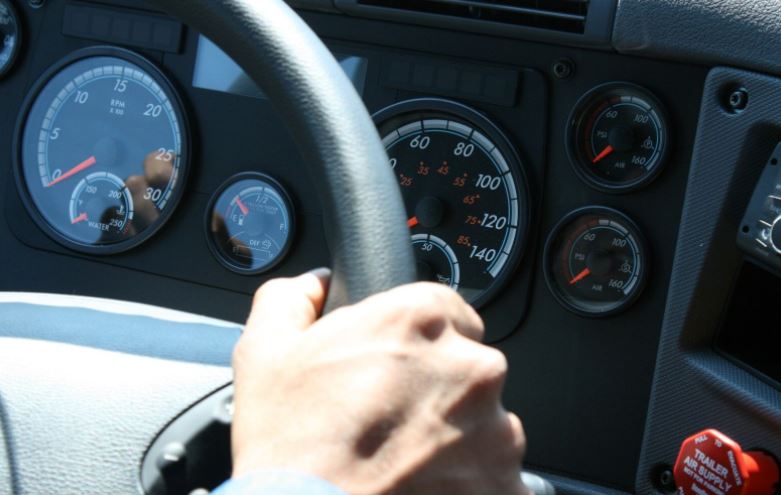 Here are some tips to look for as you begin your search:
Look for a Leading Pay Package…
This month, we unveiled new First Class driver pay packages and higher rates across all our divisions. Naturally, our drivers are thrilled with the raise! And so are we. It is awesome to see their joy, as our drivers share with us how happy they are to be part of our team and enjoy better pay.
Our new pay packages allows our drivers to earn significantly more.
Drivers get all the perks that come with driving for a First Class carrier, like safety bonuses, an Employee Assistance Plan and benefits (from day one for experienced drivers).
With drivers who are new to Challenger, but not to the industry, we recognize previous experience in their pay packages.
To encourage women to experience the benefits of working in this industry, Challenger progressively offers their female drivers one-year company paid membership to the Women's Trucking Federation of Canada.
…and look for an understanding that You Have Needs.
Yes, we'll value you as a driver. But we'll value you as a person more. And we'll prove it with First Class efforts to accommodate you so that you can shine in your role.
Our divisions are a good example, which offer different roles for different lifestyles. If you want to be home almost every day, you can join our Bulk Division. If you're more of a "long term road warrior", we can give you 2,000–2,500 miles a week, or up to 5,000 miles for a team.
Another good example are the trucks themselves. They're late models (most are less than three years old). They're built for your comfort. They're also decked out with technology to make the drive easier, from free Sirius Satellite Radio for your listening pleasure to satellite communication technology.
We know that there is a life outside of work and we want to help you enjoy it. We work with our drivers to find driving roles that suite his or her lifestyle. We understand that personal emergencies can happen and we do our best to accommodate them.
Some drivers have four-legged friends and would like to bring them along on the adventure –at Challenger, your dog is welcome!
You should seek out First Class Training…
Whether you're a recent grad or a seasoned vet, our 39 road and yard instructors are there to assist you, making your job safer, and helping to keep your skills sharp. At Challenger, we recognize that we all benefit when your skills are at their best, so we pay you to train.
For new drivers, our programs pick up where the driving schools left off. We teach you the tricks of the trade that the seasoned vets pick up over the years ensuring you are road-ready and and feel confident!
As an added bonus, for a more peer-to-peer learning experience, we offer our First Class Driver Mentorship and Driver Connection programs.
…First Class Support…
At Challenger, that starts with a driver Welcome Kit that has everything you'll need to get rolling, and contacts for the whole team backing you up.
Help 24/7 is a phone call or satellite message away.  Your dedicated Driver Coordinators get to know you, your preferences and your style and vice versa. They'll be there to guide and assist you with your route, customs and compliance and more. Our First Class maintenance teams are also committed to helping you should you experience equipment troubles.
…and a First Class Commitment to Safety.
We have that commitment. We own it. We teach it. We model it. And we expect it from everyone who works for Challenger.
And our drivers know that we put their safety first. Period.
Safety is the topic most covered in both our initial training and our quarterly training programs. It's the focus of our Mission Zero program that teaches and celebrates the reduction of accidents, and this focus on safety has led to impressive stats: over 100 Challenger drivers have driven 1 million miles without a preventable accident; and last year over 590 Challenger drivers were awarded for Safe Driving.
Safety is bigger than just keeping drivers safe, hence the Challenger Angel program we kicked off this past year to recognize Challenger drivers who go above and beyond to help people on the road. We're very proud of our Challenger Angel award recipient, John Weston, who also won Highway Angel of the Year from TCA.
But Most Importantly, Choose a Carrier You Can Feel Good About.
We started in 1975 as one truck, one driver and one vision to be a top transportation company. That one driver was Dan Einwechter, and he's still here as our CEO and Chairman. Today, we're one of Canada's largest privately owned fleets, and we keep trucking at our core. We're also one of 2018's Best Fleets To Drive For, one of 2017's Top Fleet Employers, and one of Canada's Best Managed Companies (an accomplishment held for 17 years, earning us Platinum Membership).
Being a First Class Driver Starts With Driving for a First Class Fleet.
At Challenger, you'll feel valued and supported. You'll have the pull of a successful, people-first company driving you forward.
Ready to be treated First Class? We're looking for AZ / Class 1 Drivers. Also seeking Owner Operators.
Apply Online!
www.challenger.com/firstclass
1 800 334 5142
recruiting@challenger.com
Our Terminals:  Cambridge ON | London ON | Dorval QC | Abbotsford BC