Pencil Us In! Challenger will be at Truck World.

Truck World 2018 is fast approaching and you'll definitely want to take advantage of this unique setting to come and talk to our team members at the Challenger booth. You will have the opportunity to speak directly to one of our Recruiters to learn why Driving for Challenger is First Class – all the way!

We offer First Class Driver Pay, with a leading compensation package for all our divisions. As First Class carrier, safety is in our DNA. Our dedicated support teams are there for you 24/7, making sure you are successful on the road. We have upgraded, late-model equipment which is well kept through our advanced maintenance facilities. Our training programs develop new driving school graduates into skilled confident, professional drivers. We also provide regular, on-going training designed to keep even experienced drivers' skills sharp. We understand that drivers have a life outside of work, so we do our best to accommodate you when you need to take care of personal things. We also have a variety of divisions with driver roles to fit different lifestyles.
At Truck World, you can learn all about driving First Class with Challenger. We will be happy to discuss your career options as a driver, including getting all the details on our amazing new First Class Driver Pay Packages that launched last month!
Thursday, April 19 – Saturday, April 21
International Centre
Mississauga, ON
Look for Challenger in Hall #2
Booth #2552
Pre-register online at www.truckworld.ca and get FREE admission with VIP code TW36 (Regular admission is $20 at the door).
Challenger has been named as Trucking HR's Top Fleet Employer, a Platinum Member of Canada's Best Managed Companies, and for the third year running, a 2018 Best Fleet to Drive For. Set your standards high and become a part of this leading carrier.
Start your Challenger journey by stopping in at the Challenger booth at Truck World to learn about the many driving careers available for you.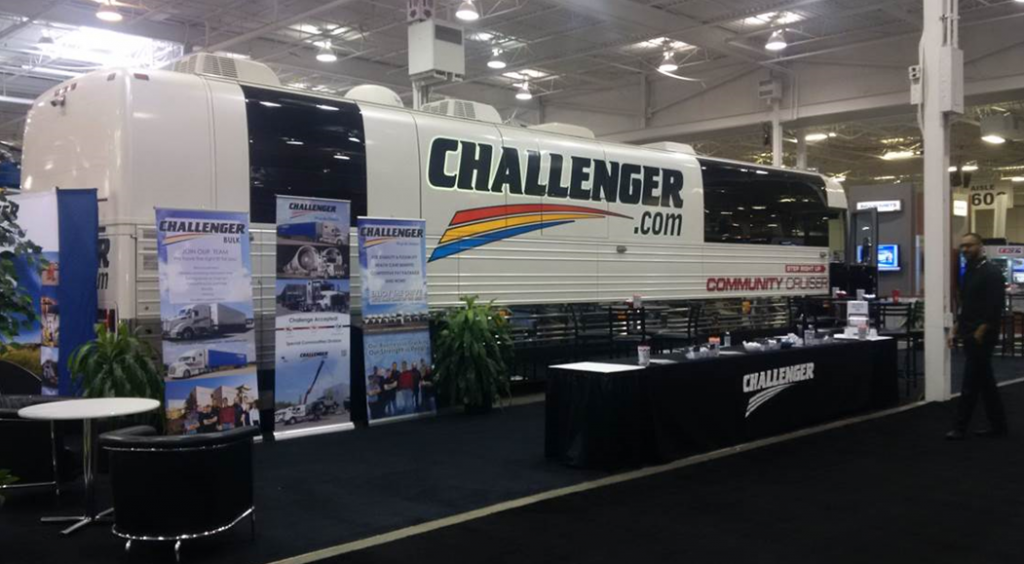 As one of the largest privately owned Canadian trucking companies, with terminals and truck driving jobs available in Cambridge ON, London ON, Dorval PQ and Abbotsford BC, Challenger is a leader in the industry, offering a First Class Driving Experience.
Visit our driver careers page to apply now.  Or call us at 1-800-334-5142, or email us at recruiting@challenger.com to learn about our variety of driver positions, whether it's team driver , long haul or one of the many driving career positions.
We hope to see you at Truck World!