Challenger has been named one of Canada's Best Managed Companies … again!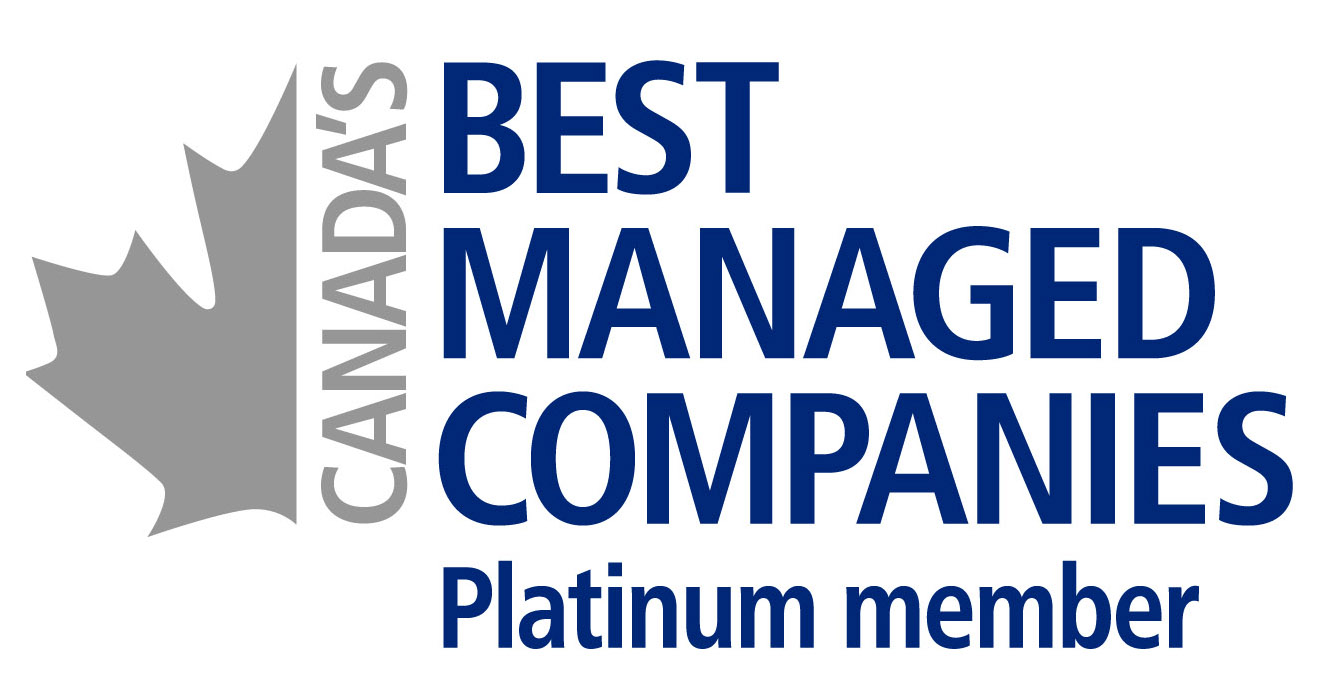 For the 17th consecutive year, Challenger has again been recognized with the prestigious Canada's Best Managed Companies, Platinum Member designation. Platinum Members are winners that have successfully retained their award for seven years or more.
Now in its 25th year, Canada's Best Managed Companies is one of the country's leading business awards programs recognizing Canadian-owned and managed companies for innovative, world-class business practices that demonstrate strategy, capability and commitment to achieving sustainable growth. Every year, hundreds of entrepreneurial companies compete for this designation in a rigorous and independent process that evaluates the strengths of their management abilities and practices.
Applicants are evaluated by an independent judging panel comprised of representatives from program sponsors and special guest judges. Challenger has been designated a 2018 Best Managed company based on our clear strategies and vision, investment in our capabilities and our commitment to talent.
According to Lorrie King, (Partner, Deloitte and Co-Leader, Canada's Best Managed Companies program), "Best Managed Platinum winners have exceptional insights and knowledge into business management practices. They are an inspiration and really take their game to a new level."
As one of Canada's largest privately owned transportation and logistics companies, Challenger continues to be a leader in transporting goods within Canada and across North America as well as internationally with our full range of transportation, logistics, warehousing and distribution services. Established as a Canadian trucking company in 1975, we continually strive to surpass previous standards of quality and performance, carving innovation into our culture along the way. We put our people first, and have always been on the forefront of operational and technological advancements allowing us to exceed our customers evolving needs, influence the transportation industry and attain an impressive record of customer satisfaction.
Jim Peeples, President & COO at Challenger expresses, "We are very proud to be recognized by Deloitte for being one of Canada's Best Managed companies. We strive to improve our business every day through our people first culture and partnering with the best customers and suppliers."
The Best Managed program is sponsored by Deloitte, CIBC, Canadian Business, Smith School of Business, TMX Group and MacKay CEO Forums. It continues to be the mark of excellence for Canadian owned and managed companies with revenues over $15 million. There are four levels of awards. Being designated as a Platinum winner puts Challenger in the highest possible category once again.
This award shows that Challenger stands as an ideal workplace. The management team here knows the value of their workforce, from each person in our offices, every member of our maintenance teams and each one of our hard working truck drivers. We have a people first culture. To view all the positions currently available at Challenger, please go to https://www.challenger.com/careers. Make an exciting career decision. Begin your Challenger career today.
"Being amongst the best in class requires more than financial performance," said Lorrie King, "Achieving sustained growth and strong overall business performance is the result of the combined efforts and commitment of the entire organization."
For further information regarding the Canada's Best Managed Companies program, visit  www.canadianbusiness.com/best-managed-companies